Because what you read matters.
Subscribe to the Penguin Classics Newsletter here.
Greetings and welcome to the publisher's office for a brief visit into the world of Penguin Classics where our editorial team shares some insight into our daily lives through classics. Meet us over socials where we post our newest titles and highlights from our 2,000+ title catalog, perhaps the largest classics dive you can enjoy. But here are some books we're thinking about right now:
Aside from all this Halloween candy at my desk (for trick-or-treaters, I swear), a favorite seasonal indulgence is to be scared out of my wits.
John says you must possess The Penguin Book of Exorcisms and Ray Russell's The Case Against Satan to watch the film The Exorcist: Believer. I'm also going to dip into The Portable Edgar Allan Poe and The Raven and stream Mike Flanagan's TV series The Fall of the House of Usher.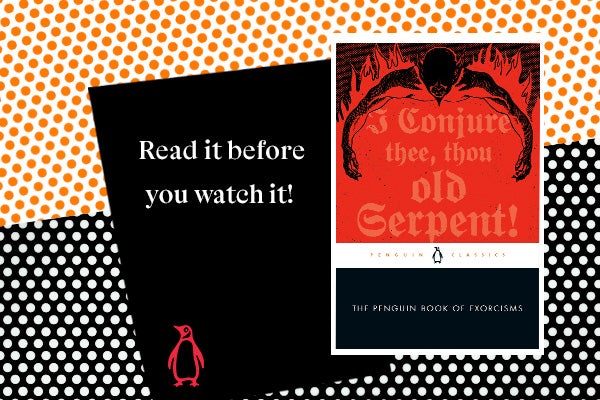 Did you know these writers, so good at creating disturbing and terrifying lit, also introduce our classic authors? Check out Victor LaValle on Richard Matheson, Ottessa Moshfegh on Shirley Jackson, and Jeff VanderMeer on Thomas Ligotti.
Penguin art director Paul Buckley's cover designs for the Penguin Horror series looked amazing featured in the MoMA, as part of our series editor Guillermo del Toro's exhibition. Bravo to Paul's thirty-four years of Penguin book-design excellence.
To quote Tom Hanks in You've Got Mail, "Don't you love New York in the fall?" Even though she now lives in Texas, Elizabeth, as a former Upper West Sider, still has a deep longing for fall foliage, and nothing says New-York-in-the-fall like The Legend of Sleepy Hollow. Catch her reading it for the millionth time and pining for Central Park all month long.
Zombies, mermaids, dragons, witches, pirates. Obsessed. You too? Well, here's a treat. Because what you read matters.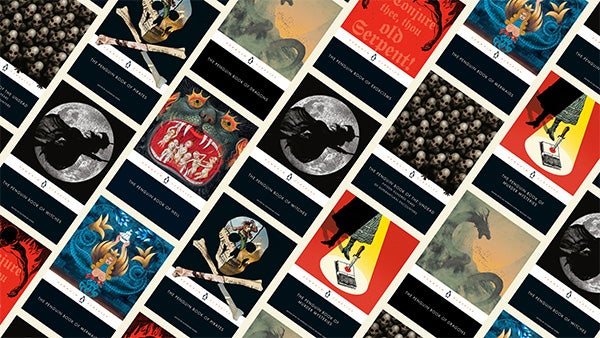 Thanks for reading. Come visit us again. —Elda Rotor