Because what you read matters.
Subscribe to the Penguin Classics Newsletter here.
Season's greetings from Penguin Classics! Our annual gift guide is back to help you find the perfect classic for every reader in your life. Read on for our gift recommendations, visit our 75 Recommended Reads, and let us know on social media which books are on your wish list this year (we're @PenguinClassics everywhere).
For the demigoddess: Metamorphoses by Ovid in a new translation by Stephanie McCarter
The first female translator of the epic into English in over sixty years, Stephanie McCarter addresses accuracy in translation and its representation of women, gendered dynamics of power, and sexual violence in Ovid's classic.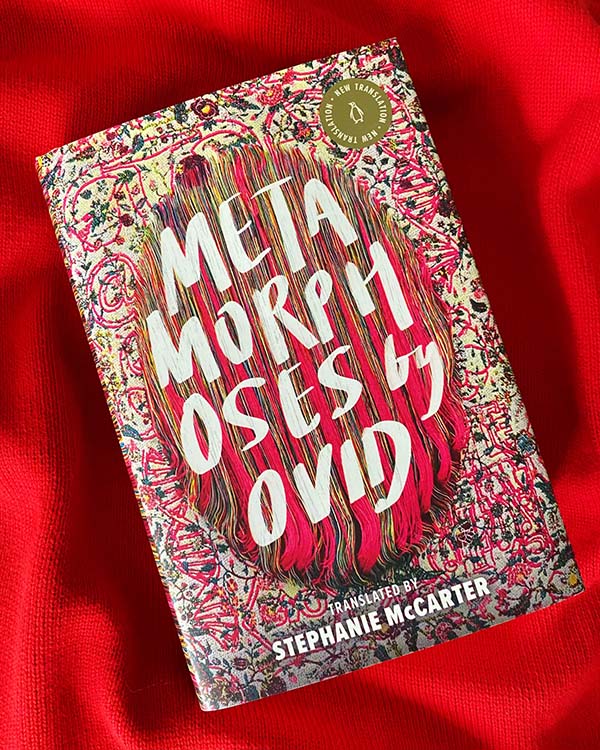 For the Personal Canon Collector: Find yourself in this year's Penguin Vitae hardcovers, designed by Paul Buckley, and featuring forewords by celebrated authors sharing personal canon love for Mrs. Dalloway; The Sun Also Rises; The Color Purple; Bless Me, Ultima; America Is in the Heart; The Custom of the Country; and The Portrait of a Lady.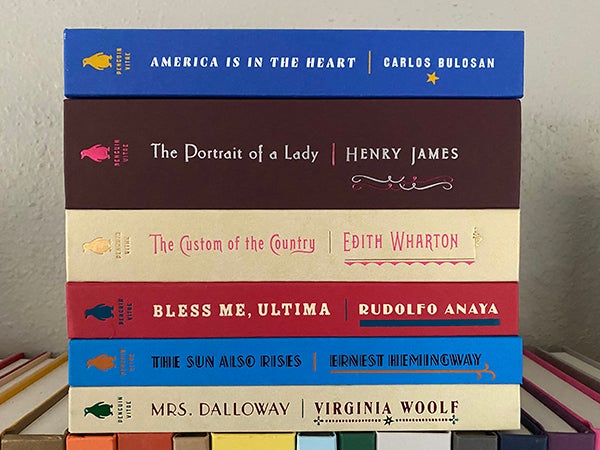 For comics fans across the multiverse: The Penguin Classics Marvel Collection
For the first time, the classic stories of some of the most iconic Super Heroes in the history of American comics are Penguin Classics. Dive into these stunning new anthologies featuring origin stories and seminal tales from The Amazing Spider-Man, Black Panther, and Captain America.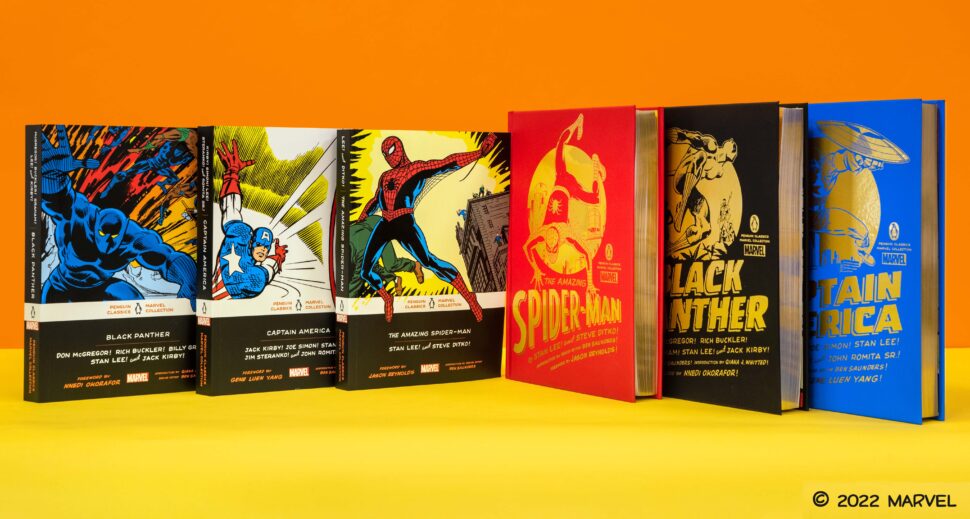 For the Deluxe Design Treatment: Our latest Deluxe editions feature French flaps and cover designs by R. Kikuo Johnson (The Sun Also Rises), La Boca (Monkey King), and Ruben Toledo (The Custom of the Country).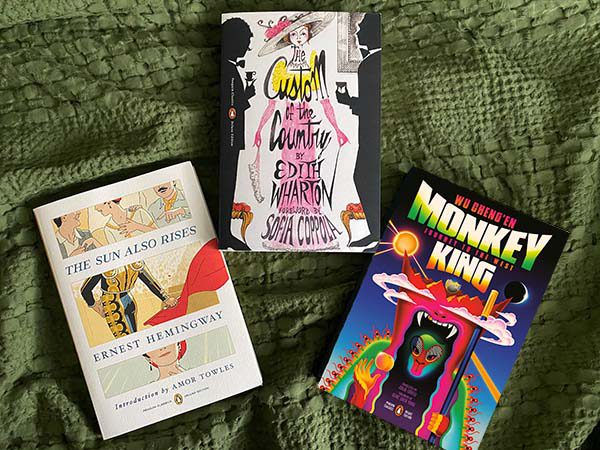 For the lover of Christmas Classics: Follow the red cardinals to our perennial favorite present—the Penguin Christmas Classics, and warm up by the fire with The Penguin Book of Christmas Stories.