Because what you read matters.
Subscribe to the Penguin Classics Newsletter here.
New year, new Classics! We truly can't wait to share all the exciting titles we have coming this year, from new Penguin Vitaes to the Penguin Classics Marvel Collection to (of course) dozens of the black spines you know and love. Read on to discover the January titles kicking off the year, and let us know on social media what books you're ringing in the new year with (we're @PenguinClassics everywhere).
Make room on that top shelf, because we have seven (!) new Penguin Vitaes out this month: The Color Purple by Alice Walker (with a foreword by Kiese Laymon), The Great Gatsby by F. Scott Fitzgerald (with an introduction by Min Jin Lee), How the García Girls Lost Their Accents by Julia Alvarez (with a foreword by Elizabeth Acevedo), In the Time of the Butterflies by Julia Alvarez (with a foreword by Maxine Hong Kingston), Mrs. Dalloway by Virginia Woolf (with a foreword by Jenny Offill), The Sun Also Rises by Ernest Hemingway (with an introduction by Amor Towles), and We by Yevgeny Zamyatin (with a foreword by Masha Gessen).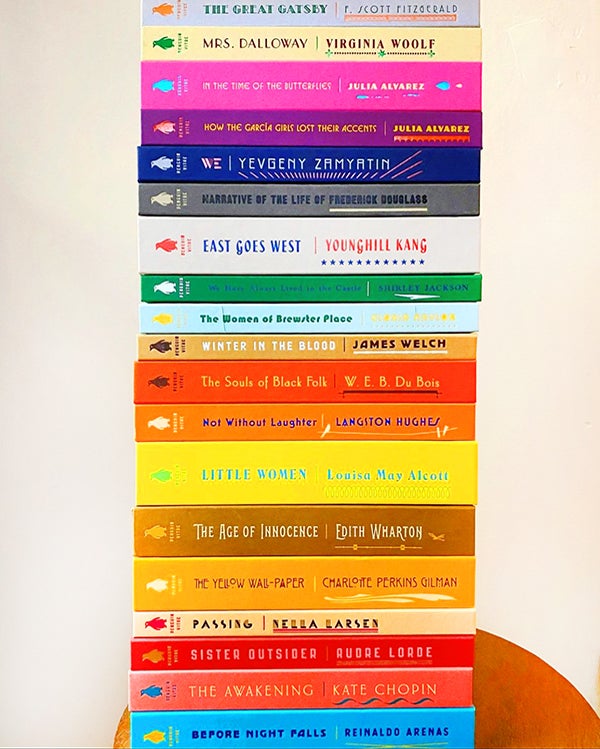 A particularly noteworthy new addition to our series is The New Negro Aesthetic, a collection of Harlem Renaissance writer and critic Alain Locke's influential essays on the importance of the Black artist and the Black imagination, edited by Locke's Pulitzer Prize–winning biographer Jeffrey Stewart, as part of our series with general editor Henry Louis Gates, Jr. From Locke's essays on Zora Neale Hurston, Jacob Lawrence, and more, Stewart explores how their work connects to the innovative work of Black artists today, including Beyoncé, Kehinde Wiley, and more.
We're excited to welcome a new Jazz Age classic into Penguin Classics with The Sun Also Rises, Ernest Hemingway's beloved first novel of postwar disillusionment and the emblematic novel of the Lost Generation, with an introduction by the bestselling author of A Gentleman in Moscow and The Lincoln Highway, Amor Towles. While we also have a dazzling Penguin Vitae edition of the Hemingway classic, we can't help but be drawn to the gorgeous Deluxe Edition's specially commissioned cover art by R. Kikuo Johnson.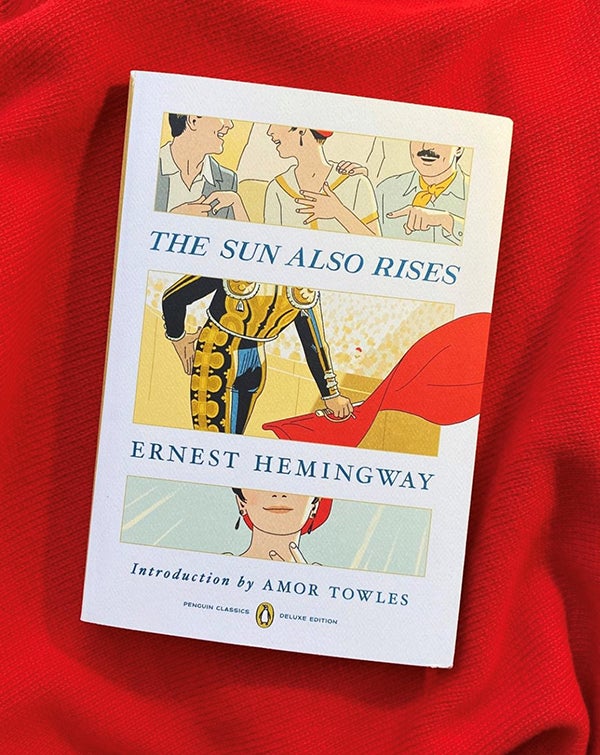 Translated into English for the first time, Andreas Karkavitsas's The Archeologist is a landmark of Greek national literature and the first modern Greek prose collection in Penguin Classics. Also included are the most popular Greek sea stories, which Karkavitsas heard from aboard ships in the Mediterranean, featuring haunted sea captains and shipwrecks. We know that Melville and Conrad readers will love discovering Karkavitsas.