Cathy Park Hong will be awarded the American Book Award for Minor Feelings, a ruthlessly honest, emotionally charged, and utterly original exploration of Asian American consciousness. With sly humor and a poet's searching mind, Hong uses her own story as a portal into a deeper examination of racial consciousness in America today. This intimate and devastating book traces her relationship to the English language, to shame and depression, to poetry and female friendship. A radically honest work of art, Minor Feelings forms a portrait of one Asian American psyche—and of a writer's search to both uncover and speak the truth.
Cathy Park Hong's Minor Feelings: An Asian American Reckoning, depending on the reader's perspective, is either a brutally honest self-assessment in your own mirror as an Asian American or if you're not Asian American, then it's an all-new narrative on Asian American identity that reframes the discussion into new territory, covering the old ground from the late 60s to opening up new ground for the 2020s and beyond."—Shawn Wong
The American Book Awards were created to provide recognition for outstanding literary achievement from the entire spectrum of America's diverse literary community.
The 2021 American Book Award winners will be formally recognized on Sunday, September 19, 2021 online: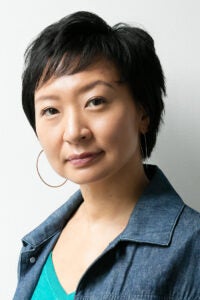 Cathy Park Hong is the author of three poetry collections including Dance Dance Revolution, chosen by Adrienne Rich for the Barnard Women Poets Prize, and Engine Empire. Hong is a recipient of the Windham-Campbell Literature Prize, a Guggenheim Fellowship, and a National Endowment for the Arts Fellowship. Her poems have been published in Poetry, The New York Times, The Paris Review, McSweeney's, Boston Review, and other journals. She is the poetry editor of The New Republic and full professor at the Rutgers University–Newark MFA program in poetry.