Ben Ehrenreich is being awarded the American Book Award for Desert Notebooks, which examines how the unprecedented pace of destruction to our environment and an increasingly unstable geopolitical landscape have led us to the brink of a calamity greater than any humankind has confronted before. Ehrenreich draws on the stark grandeur of the desert to ask how we might reckon with the uncertainty that surrounds us and fight off the crises that have already begun.
"A beautifully meditative and searingly honest account of life at the end of time. Writing to us from the desert, our past and future both, Ehrenreich draws connections between colonial expansion, racist laws, environmental predations, climate change, and unrelenting human greed."—Laila Lalami, citation for the American Book Award
"This haunting meditation on terminal capitalism and its unthinkable future clearly establishes its author as one of our greatest essayists, wholly contemporary with these strange times."—Mike Davis, citation for the American Book Award
"These are the kind of conversations we need to be having–with ourselves and with others. And the desert seems like the right austere setting to be having them. These fine essays take a deep tradition in American writing and extend it into our uncertain and collapsing present. —Bill McKibben, citation for the American Book Award
The American Book Awards were created to provide recognition for outstanding literary achievement from the entire spectrum of America's diverse literary community.
The 2021 American Book Award winners will be formally recognized on Sunday, September 19, 2021 online: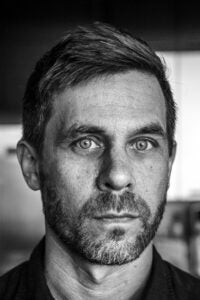 Ben Ehrenreich writes about climate change for The Nation. His work has appeared in Harper's Magazine, The New York Times Magazine, the London Review of Books, and Los Angeles magazine. In 2011, he was awarded a National Magazine Award. His last book, The Way to the Spring: Life and Death in Palestine, based on his reporting from the West Bank, was one of The Guardian's Best Books of 2016. He is also the author of two novels, Ether and The Suitors.