William Melvin Kelley and illustrator Aiki Kelley are being awarded the American Book Award for
Dunfords Travels Everywheres
,
a Joycean, Rabelaisian romp in which he brings back some of his most memorable characters in a novel of three intertwining stories.
"Among the most innovative and exciting novelists in the history of international literature,
the opportunity to honor William Melvin Kelley with the American Book Award is a great privilege.
Before Columbus Foundation is elated to welcome his work back into print, thanks to
Anchor Books. It is a unique thrill to see Dunfords Travels Everywheres now illustrated in it's new
edition by Aiki Kelley, whom we also honor with this year's Award. The majesty of William Melvin
Kelley's vital contribution to international letters remains urgent and evermore medicinal in
its cosmic scope and unifying embrace. The total arc and panorama of human experience,
embodied in the mythologies we share from antiquity to the present are fully illuminated in
William Melvin Kelley's artistry. An absolute virtuoso of the language, with Dunfords Travels
Everywheres, William Melvin Kelley ignites the spiritual imagination, reviving and resuscitating
images of our journey with wit and grace. His masterwork is truly a wonder to behold. Vivid,
charismatic, mercurial, musical, Dunfords Travels Everywheres stands as one of the great
contributions to the art of the novel. Laughing to keep from crying, living life not dying, this
new illustrated edition sings a joyous, uplifitng song." — Justin Desmangles, citation for the
American Book Award
The American Book Awards were created to provide recognition for outstanding literary achievement from the entire spectrum of America's diverse literary community.
The 2021 American Book Award winners will be formally recognized on Sunday, September 19, 2021 online:
William Melvin Kelley was a novelist, short fiction writer, and educator. Born in 1937 on Carpenter Avenue in The Bronx, New York, he attended Fieldston School and Harvard University. He taught literature and writing at the New School for Social Research, the State University of New York at Geneseo, and the University of Paris, Nanterre.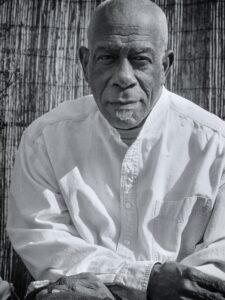 Kelley published four novels; A Different Drummer, A Drop of Patience, dem, and Dunfords Travels Everywheres. He also published a book of short stories; Dancers on the Shore. A fifth novel, Dis//Integration, awaits posthumous publication.
Several of his short stories and non-fiction essays appeared in The Saturday Evening Post, The New Yorker, Playboy and Harper's Magazine. He has also been published in numerous textbooks and anthologies of African American Writers.
He was the recipient of a number of awards; the Dana Reed Literary prize, Harvard University, 1960; Bread Loaf Writers Conference grant, 1962; Whitney Foundation award, 1963; Rosenthal Foundation award, 1963; Transatlantic Review award, 1964; Black Academy of Arts and Letters award, 1970; and the Anisfield-Wolf Book Award for Lifetime Achievement, 2008
Kelley taught creative writing at Sarah Lawrence College for over twenty years and lived in Harlem. He died from complications of kidney disease on February 1, 2017. He was 79 years old.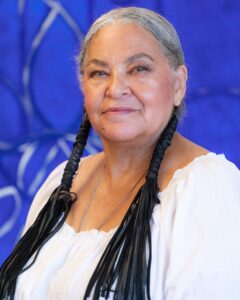 AIKI (Karen Kelley), a Chicago-born poet and visual artist has worked steadily at her art since 1962; she graduated from New York's Sarah Lawrence College with a concentration in painting. While at Sarah Lawrence, Aiki had the great privilege and life-changing experience of studying Folklore and Mythology under Joseph Campbell. Aiki has lived for extensive periods in Rome, Paris and Kingston, Jamaica.
Married for over 55 years to the late writer William Melvin Kelley, Aiki has two daughters, the photographer and graphic designer, Jesi Kelley (The Bear Maiden), and Cira Kelley, an educator and educational  theorist. Most recently Aiki was part of collaborative exhibit 'Fire/Water Earth/Sky' with her daughter Jesi in New York City. Aiki has just completed a poetic narrative "Too Stubborn To Leave, Too Lazy to Quit; A Ballad" about her marriage.
Author photos: Jesi Kelley