Join Khaled Hosseini on Tuesday 9/18 from 1:30pm ET / 5:30pm GMT on his Facebook page, where he will be responding to questions from fans all over the world.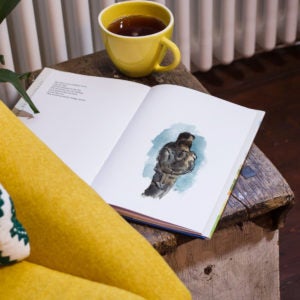 From Khaled Hosseini, the author of The Kite Runner, And The Mountains Echoed, and A Thousand Splendid Suns, comes an illustrated book for readers of all ages: Sea Prayer. Affected as we all were by the images of 3-year-old Alan Kurdi's body washed up on the shores of the Mediterranean Sea, Hosseini imagined the tragedy from the point of view of Kurdi's father. The result is this poetic book that reads as a letter from father to son on the eve of a treacherous journey. The man's fear and trepidation is buoyed by hope and optimism as he remembers a city now destroyed by violence and looks toward a safer future for his family.
Hosseini wrote Sea Prayer as a tribute to Alan Kurdi and the thousands of other refugees who have lost their lives at sea. As he said, "Let it be a reminder of the unfathomable despair that forces people to risk everything they have."
Hosseini will donate author proceeds from this book to the UNHCR (the UN Refugee Agency) and The Khaled Hosseini Foundation to help fund lifesaving relief efforts to help refugees around the globe.
Hosseini appeared on NBC / Late Night with Seth Meyers last night where he spoke about the book, his personal experience coming to the U.S. as a refugee exactly 37 years ago, and what people can do to help refugees in their community. Watch the full interview here.