from the Knopf Doubleday Publishing Group
If you are an educator at an accredited college and would like to order examination copies of any of these titles, please visit our examination copy page.

Beaten Down, Worked Up
The Past, Present, and Future of American Labor
by Steven Greenhouse
New in Hardcover
An in-depth look at working men and women in America, the challenges they face, and how they can be re-empowered.
"Riveting. . . . Deeply inspiring and profoundly important." —Robert B. Reich, former Secretary of Labor
The Schoolhouse Gate
Public Education, the Supreme Court, and the Battle for the American Mind
by Justin Driver 
Now in Paperback
"Indispensable. . . . Bold and ultimately persuasive. . . . Exquisitely well timed." —The New York Times Book Review
In My Father's House
A New View of How Crime Runs in the Family
by Fox Butterfield
Now in Paperback
One of The Marshall Project's Best Criminal Justice Books of the Year
"Riveting. . . . An intriguing and sometimes disturbing deep dive into some powerful social dilemmas." —Los Angeles Times
Maoism
A Global History
by Julia Lovell
New in Hardcover
A landmark revisionist history that illuminates China's central role in the ideological battles of the twentieth century.
"A masterful corrective. . . . Eloquent, engrossing, intelligent." —Evan Osnos, National Book Award-winning author of Age of Ambition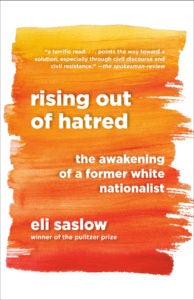 Rising Out of Hatred
The Awakening of a Former White Nationalist
by Eli Saslow
Now in Paperback
"Vivid storytelling. . . . During this period of deepening racial division, there is the possibility of redemption." —The Washington Post
Gods of the Upper Air
How a Circle of Renegade Anthropologists Reinvented Race, Sex, and Gender in the Twentieth Century
by Charles King
New in Hardcover
"A masterful history of a group of maverick thinkers in the early twentieth century who aimed to dethrone the eugenicists dominating racial thought." —Ibram X. Kendi, author of Stamped from the Beginning